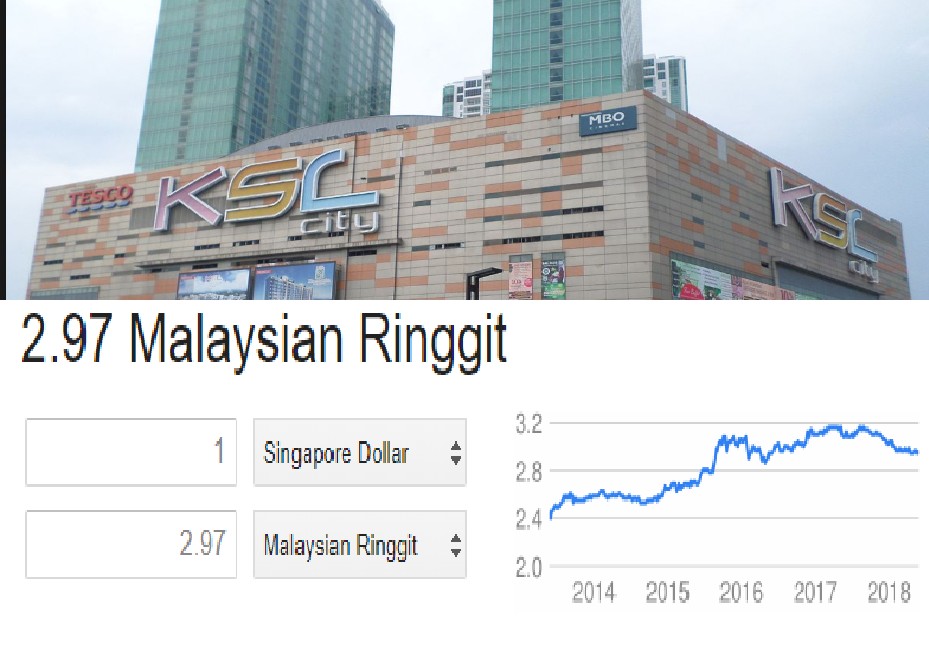 It is a good time now to change money and start to go in shopping and pump petrol. According to the latest currency conversion from Google currently, SGD$1 is now equal to around 2.96 Malaysian Ringgit.
Shortly after Mahathir victory, he announced that he will drop GST and bring back subsidies for petrol.
The currency dropped as much as 0.9% meaning it is the lowest since November 2016.
Still wait what? Chiong ah!