Singaporean's travel to Johor Bahru for all sorts of reasons. It can be for makan,shopping and massage. Hope this list of massage parlors can help local travellers find the prefered massage parlors!
1. Sabye Sabye
This is the BEST massage I had in Plaza Sentosa – located in Johor Bahru, Malaysia so far. Whether in terms of skills or prices, it's really the best. It's quite different from the common Thai body-massage in Bangkok, since they use this in-house balm on you during the massage.
Unlike oil massage, Sabye's balm feels minty, warm and far less oily than oil massage. It feels like tiger balm (mixed with some secret ingredients) but stronger and more effective in helping to release pain and tension. It's so good that I wanted to buy one back myself, but K told me that his mum tried asking them to sell for the longest time ever but the boss refused.
2.Thong Thai Traitonal Thai Massage @ Holiday Plaza
Have been coming to this massage centre loyaly ever week for 3 yrs…most masseuses are good except few lazy ones..the ground level centre staffs are better
Love how I felt after each massage…a hot ginger was served after each massage to further ease my unwinded body…been recommending friends and relatives to this place…worth it…so try it
3. Bangkok Spa
The spa is located in Johor Bahru, where is near to the JB Central(CIQ), City Square and KSL city (5 mins travel), we also provide free transportation for our guest. With build up space of 12,000 s.q.ft, we have over hundred of well qualified therapists from Thailand, with many years of experience, pride themselves on their professional, empathetic and caring approach to each of their clients.
The spa is providing traditional thai massage and reflexology to all range of social, from men to women, and senior citizens, and our operating time is from 11:00am to 5:00am(daily)
4. Thai Odyssey, Located at KSL City
Thai Odyssey began in 2004 and there are multiple locations around Malaysia, so if you enjoy your time at Thai Odyssey you will be able to enjoy the same service in another Malaysian city.
Thai Odyssey in Johor Bahru covers 4,000 square feet and is located within a mall, so it is a perfect destination to relax after a long day of shopping.
5. Kaki-Kaki Refexlogy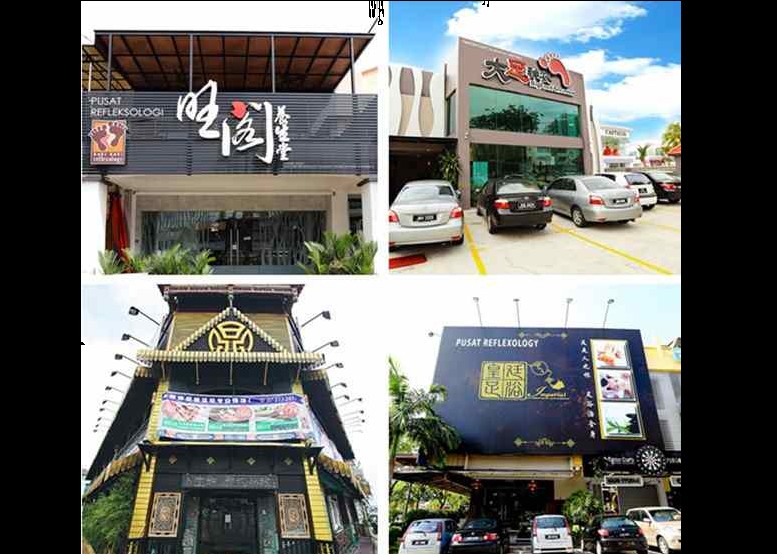 They provide full meals, milk tea, coffee and other food options in their cafeteria. Kaki-Kaki offers traditional Chinese and Thai massage, aromatherapy, foot massages, traditional Chinese medicine therapy and massage, acupuncture and other spa services.
15 (PTD 122995) JALAN MEDAN NUSA PERINTIS 7, TAMAN NUSA PERINTIS 2, 79200 NUSAJAYA, JOHOR.
79200 Gelang Patah, Johor, Malaysia
Average Price Of Massage In Johor Bahru: Spa even includes transport service to CIZ the spa is located at
FOOT MASSAGE
BODY MASSAGE
OIL MASSAGE
30 MIN – RM30
60 MIN – RM60
60 MIN – RM80
60 MIN – RM40
90 MIN – RM75
90 MIN – RM105
90 MIN – RM55
120 MIN – RM90
120 MIN – RM130
120 MIN – RM70