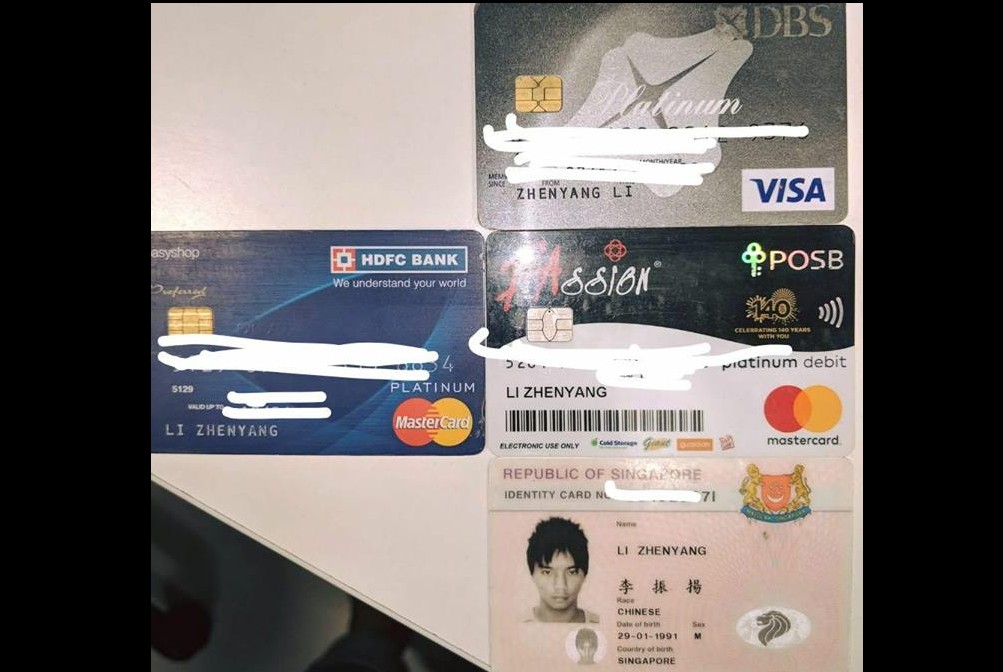 I was walking around Shirley Rajan road last evening when something next to an overflowing / missing dustbin caught my eye. It looked like a Singaporean IC. I went closer and saw a bunch of cards – DBS/POSB/Passion card and it took me a moment to realise what might have occured..
A Singaporean has been robbed in Mumbai and the thief has then discarded the items of his wallet next to this bin. And having lost my wallet once in the past, I know what a troublesome exercise this is. And luckily – I have so many of you in Singapore to help this boy get his valuables back.
I am sorry buddy, you've been had in my country. But here's this post to help reach these essentials to you. And to also affirm, that there are people who will equally want to help you here. Please share this post far and wide my dear Singapore crew.