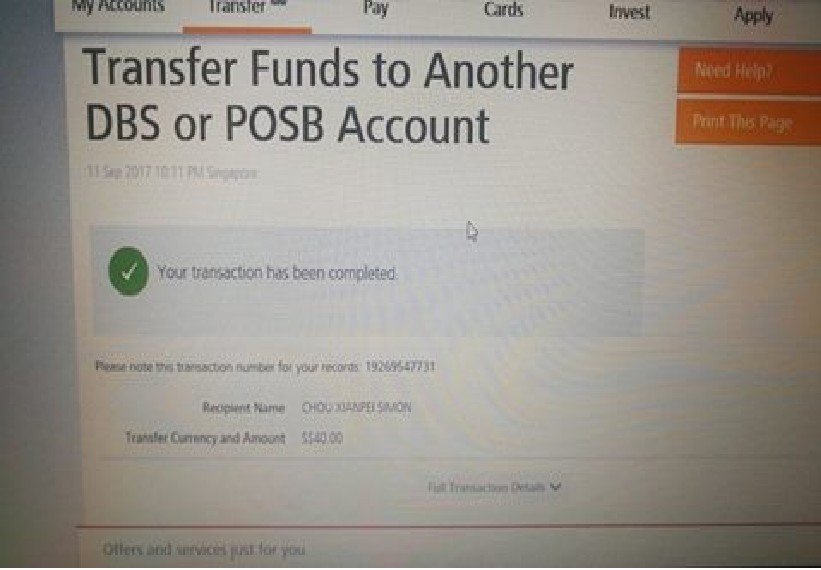 Simon Chou is a scammer selling stuff on Facebook. Once the money is transferred he will block you on facebook, a mere 40 dollars also want to scam

dbs saving 070-500-7XXX
simon chou xianpei
There's evidence to be posted.

I don't want the money back. I just want everyone to share it so that he can avoid him fooling others.

If anyone is willing to report this account number in Singapore, I'll give him money in private
simon chou 在面子书卖东西是一个老千,钱过账后直接block人了,才那几十块他都好骗。dbs saving 070-500-7555 simon chou xianpei
过账的证据都有钱我不会要回来了。只希望大家share出去以避免他再骗其他人。
如果有人肯在新加坡拿着这个户口号码去报案的话,我私底下还会给他喝茶钱
Facebook Post By SH Y B OY