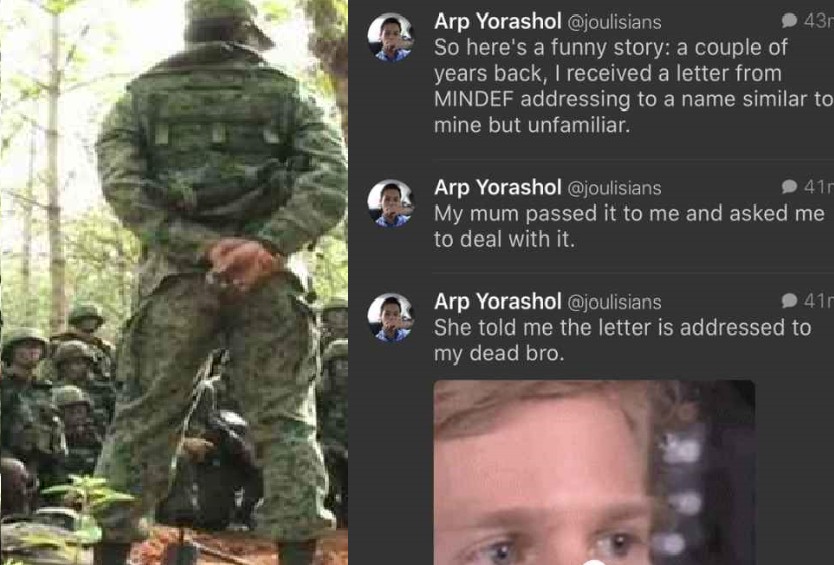 SAF SENDS NOTICE FOR DECEASED FAMILY TO SERVE ARMY. BROTHER TROLLS SAF.
A Singaporean man decided that it was time to pay the Singapore Armed Forces (SAF) back for the trouble they caused his family by engaging in some light hearted trolling.
Click on the images on enlarge.
What do you guys think?