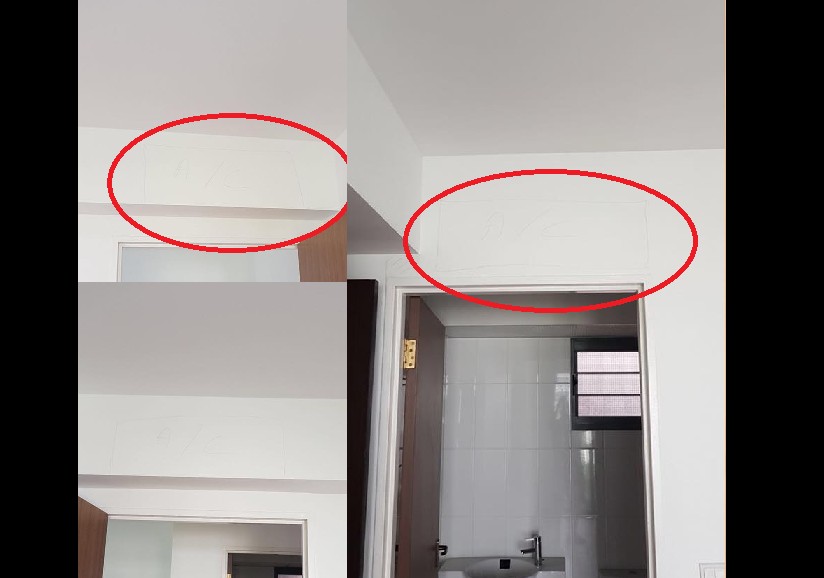 Time to rant and vent so that I can release… Since he wanna go MIA on me. 
😡
😡
😡
A friend got scammed of more than 15K for the house reno and I think lots more got duped as well. And i would like to share my bad experience though not much but still!!! My hard earned money ok!!!
Its appaling that in a country like Singapore that prides itself on its strict laws, renovation industries are dominated by CROOKS who run their "business" for years as thieves.
The common scams involved naive customers to pay a large amount of money upfront, eg deposit and extra fees for materials before seeing results or work done.
They just take the money and RUN in most cases or use ur money to spend themselves. The renovation industry surprisingly is UNREGULATED, which means any TOM, DICK, or HARRY may open a company with ZERO knowledge and then subcontract for work here and there.
So these tips are for my fellow friends who are going to have their house renovated be it for BTO or resale. They even scam a SINGLE MOTHER like me… Because they simply dun care… As long as they can get the money out of you.
6 TIPS to NOT GET CHEATED BY "RENOVATION FIRM"; Utmost IMPORTANT tips:
1) Never pay BIG DEPOSIT upfront.
– Standard industry is 25%
– Ensure everything has been gone through and signed all necessary paperwork (They may use fake contracts as well)
2) Ensure that receipts are provided for all payments! Never transfer money through their PERSONAL ACCOUNTS. A credited company will use the COMPANY ACCOUNT instead with receipts once acknowledged. Make sure you are aware of the terms and conditions.
3) Be EXTRA WARY when company quotes you very LOW PRICE. *Typically we want cheap yet good stuffs right. In this case, NO NO NO.*
4) Do VISIT the COMPANY's Office and ongoing sites. Never trust those who may look like they are going the EXTRA MILE to meet u anywhere in this cute SINGAPORE land. They just want to get money from you ASAP. Pictures lie as well. Dun trust the FB, or catalogues they showed you.
5) When work commenced, make frequent visits. (*My case, NOTHING was DONE.) Bravooo… Oh he just drew in pencil where the aircon should have been. Which I cud have done it myself. TSkkkkkk!!! I will show you e pics.
6) Finally, do use CASETRUST-accreditted company.
Do avoid this company at all costs. I seriously wonder how many people got scammed by this guy. Small claims tribunal has been filed but its USELESS. They did not enforce payment from the party to the complainant. (Just a mediation and no reinforcement – So, dun waste time la ah…)