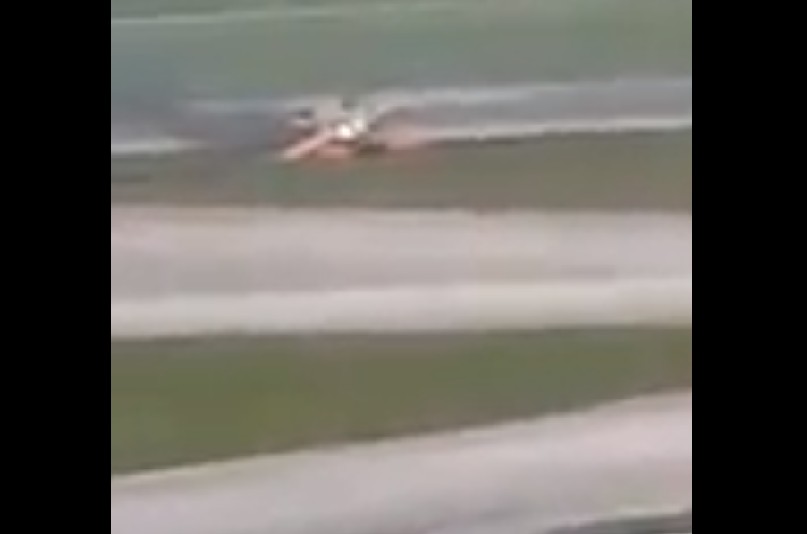 The Korean plane was taking part of the famous Black Eagles team, skidded on the runway and landed on the grass patch beside it, causing a delay of 170 flights going out of Singapore.
The planes were part of the Singapore Airshow whereby pilots from multiple countries come together to do aerobatic stunts.
Thankfully, the pilot escaped with minor injuries and has been treated. Also, kudos to the airport firefighters for putting out the fire with haste.
Video Loading…