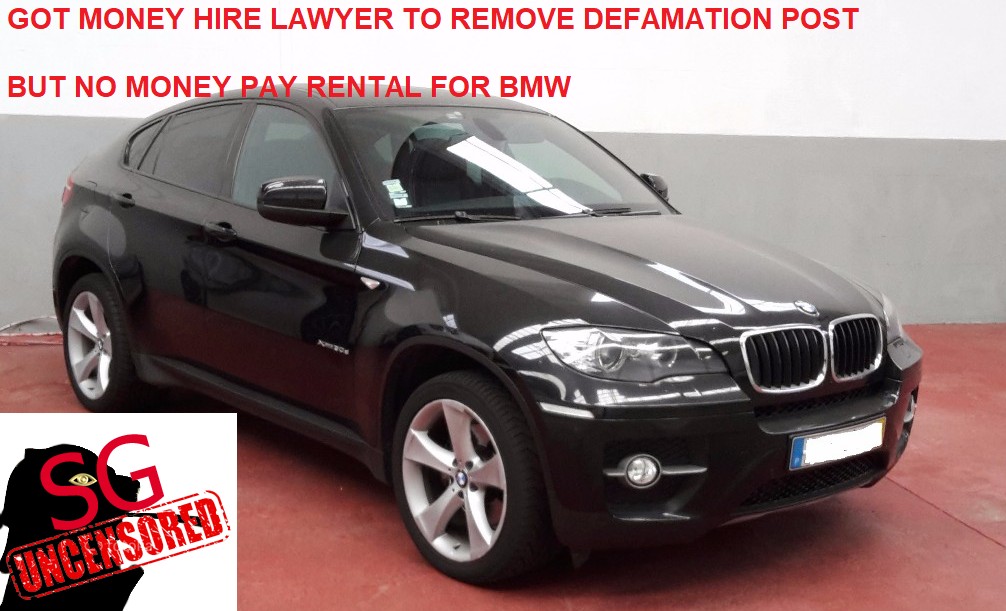 "Debtor turned aggressive when our collector was assigned to recover for a BMW car rental. She had defaulted payments for almost a year yet she became vulgar and aggressive when the collectors approached her for payments."
A family who rented the car was made famous by the debt collectors after their information and vulgar actions were posted online. Till this date, it is unclear if the rental company managed to recover the debts.
But one thing is for sure, they had no intention to pay the rental company as they had money to hire a lawyer to demand the car rental company to remove the Facebook post before legal action.
No money don't rent la, cheapo low life.
What a joke.