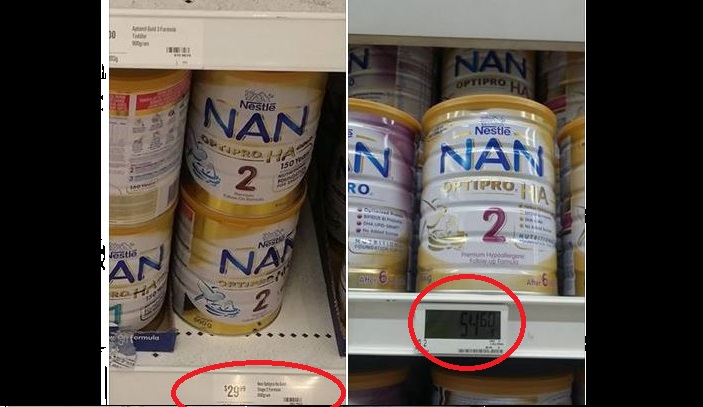 Same kind of formula milk NAN Optipro Ha 2 but the pricing is almost double here in NTUC compared to Coles Australia.
Its A$29.99 against $54.60 – almost double and Australia don't charge their 10% GST on essential items such as milk, rice, sugar etc compared to our blanket GST levy for all items.
Profiteering is at its obscene worst here and formula milk is an essential item for young babies! Is NTUC unable to negotiate for cheaper bulk order like what the giant Aussie supermarkets are doing?
As we brace for another GST increase after this year budget, it is no wonder more Singaporeans are looking for greener pastures elsewhere.
Its just too costly to live here or raise a family.
Source: FB post by Gilbert Goh