The fight between who has the better McDonalds is getting serious.
It all started when we released the Nasi Lemak burger. Malaysians were mocking us on having the idea putting the controversially "local" dish But they can't help but to give it a test by having their own version of the nasi lemak burger (but not directly from McDonalds). This was around the same time Malaysia had the Durian McFlurry and we had it AND the Nasi Lemak burger.
Fast forward to today, it seems that they have beaten us with the Salted Caramel and Chocolate Pie. Think of it like a Mars chocolate bar, wrapped in a crispy pastry. The tongue burning sensation is worth the try.
For those of you who prefer not to get your tongue burned, they also have the Salted Caramel McFlurry party. Reminds us of the good old days when 7-11 had Mr Softee and you can have all the crazy toppings.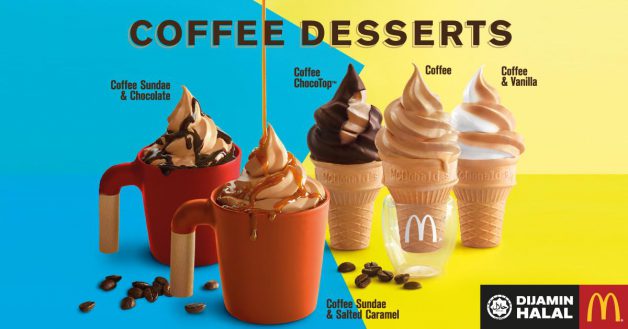 And lastly, for the coffee lovers. They have coffee flavoured ice cream as well as coffee sundae with chocolate or salted caramel. Seems like it they're really pushing this thing hard.
Will you be going across the border this week?