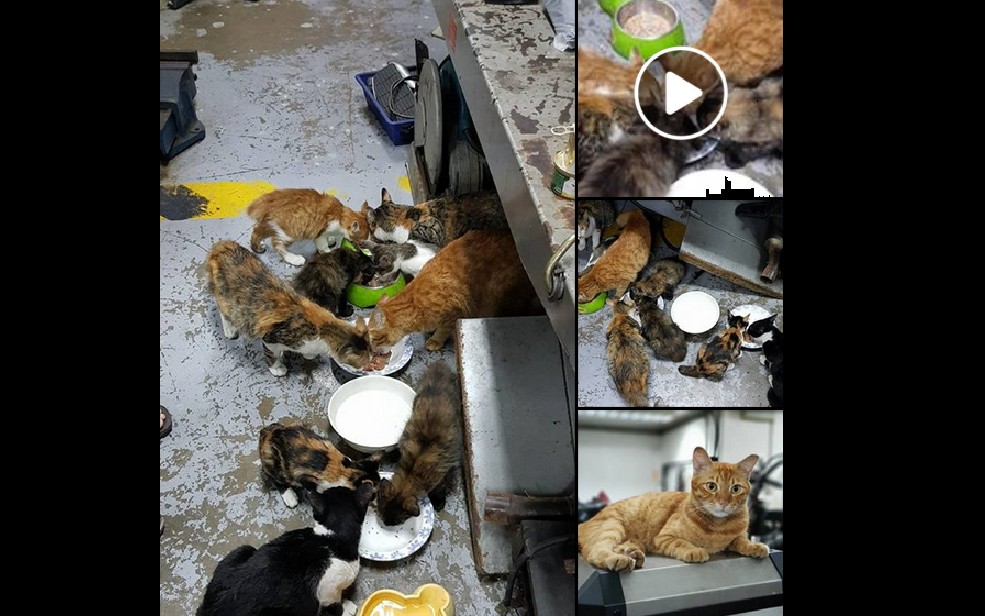 Friends of RS Bikes
SEEKING CAT CAN FOOD CONTRIBUTIONS (No Money Needed)
-2 LITTER TRAYS
-smll amounts of dry food
-some of clumping litter sands
-any unused cat feeding bowls
A dear friend to many of us, who had recently passed away in a car crash in Malaysia , is a cat lover and has provided shelter to several stray cats/kittens and plced them in his motorcycle workshop at No1 Kaki Bukit Autobay #02-45.
They are indoor cats, sleep in the workshop, secured n not roaming outside.
May Allah reward his soul for his kindness.
We are currently helping to clean the premises and feed his loved cats daily until things are being sorted out. Shop is closed n cats are safetly indoors.
However we are running out of wet food.
These adorable boys n girls require 6 wet canned food per feeding.
We are giving them 2 feedings per day (12 cans), day n night.
We are urging for any kind souls who are willing to contribute wet can foods that you do not require anymore at home, etc, to be send to the said location.
We apologise if we are unable to collect the contributions at your home as we will be working at the same time feeding them before going to work and after our work, at night.
We do not require any cash donations. Pls Pm me for arrangements.
Additional items needed:-
2 more spare litter boxes tht you wanna give way.
Thank you.