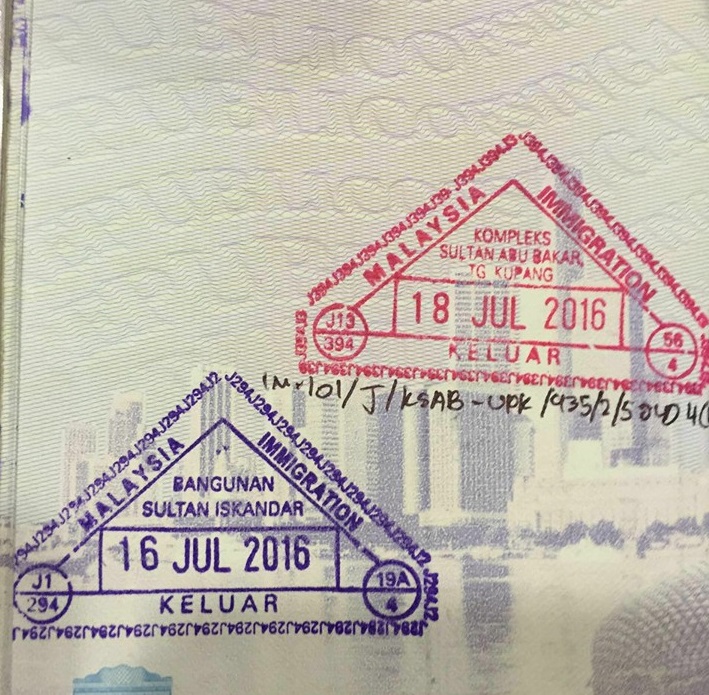 Message from a Friend who went to Malaysia:
Please check the Malaysian Immigration Stamp when traveling in and out of Malaysia …
Entry stamps are in square shape and in blue!
Keluar stamp in triangle shape and in red
Instead I got the same shape blue and red untuk masuk and keluar.
End up they sent me to the grill room for 30 mins!
U can imagine how many passports she stamped that day with the wrong stamp and imagine how many Singaporeans end up in the Grill Room subsequently on their return.
Source: FB post by Liza Rahim