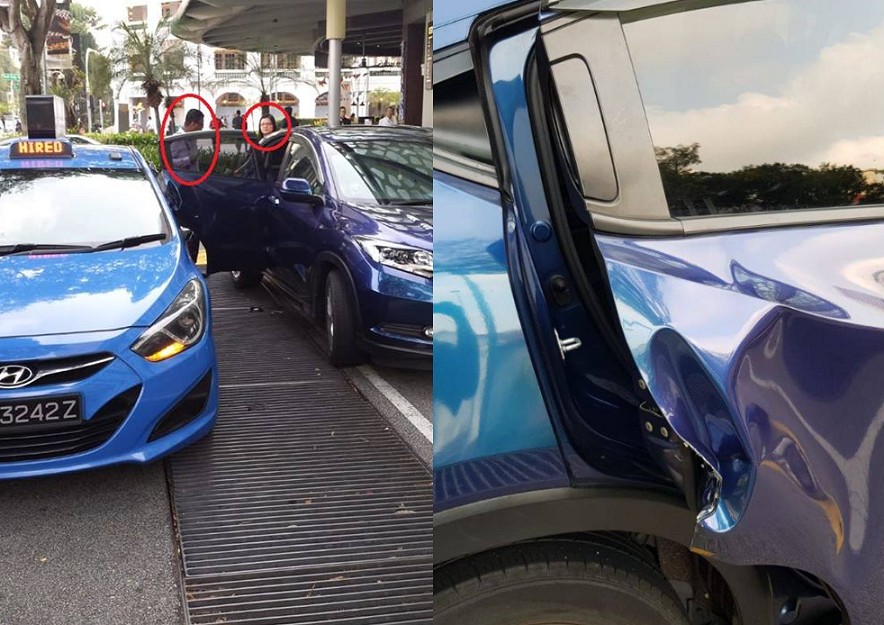 On Friday, 05th October 2018, 8am, my dad was driving a male Indian passenger and a Chinese female passenger (They got on the JustGrab together) from Blk 925 Tampines St 91 to Raffles City Tower drop off point.
When alighting, the male passenger opened the right rear door without looking outside, and collided with a passing taxi.
My dad tried to get the passenger's particulars for payment, but the passenger brushed my dad off, claiming that he can look for Grab should he need to claim money from the passenger.
As it turns out, he was lying and Grab could only provide a first name and phone number. (His name was Anand)
My dad tried calling and texting Anand but his number got blocked after the first call.
Anand also did not respond to Grab's phone calls, and the only thing Grab could do was to suspend Anand's account.
My dad did not manage to get Anand's NRIC as the he was 'rushing off'and claimed Grab will help to take responsibility, and now he's no where to be found with nary a shred of responsibility taken.
The repair costs for my dad's personal car is already $1100, with the claims from the cab company yet to come.
A police report has already been filed, and I will appreciate it if anyone has more information on Anand and his female companion, as my family has not been able to contact him at all.
Please contact me if you have more info, and share this post with your friends. Thank you!