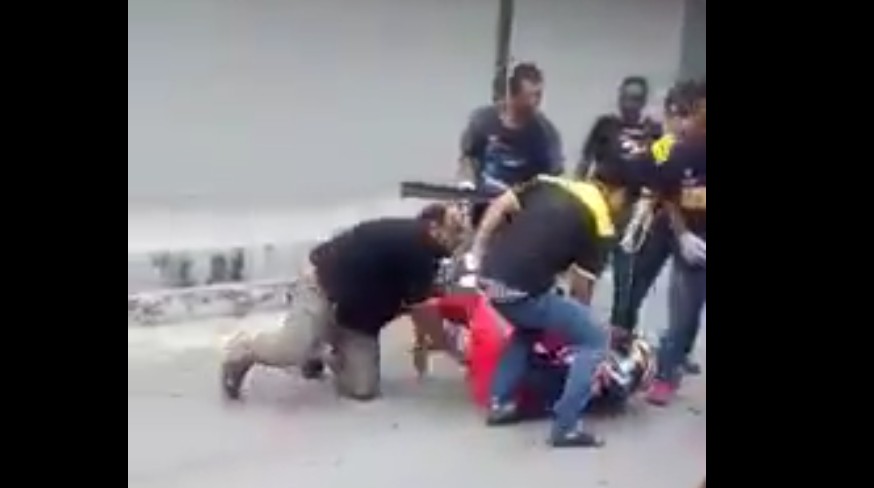 The car theft occurred in Taman Rinting Johor. According to eyewitnesses, the man in red was planning to drive a 4×4 four-wheel drive. There was a little boy in the car.
Fortunately, it was discovered by passers-by and the thief was arrested.
But residents in the area decided to take the law into their own hands and started attacking the man in red brutally.
Video Loading…
What do you guys think?