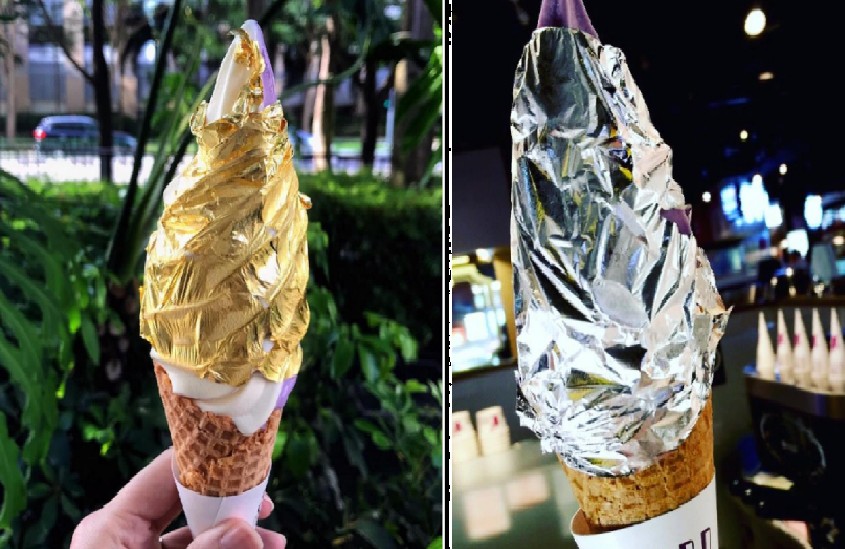 An ice cream shop, Small Potatoes Ice Creamery is currently selling gold and silver leaf ice creams at two locations.
One of which is located at Novena Square 2 and the other at Somerset 313. The ice cream comes in Sea Salt Caramel Ice Cream with Golden Leaf going for $12 and the other Purple Potato With Silver Leaf going at $10.
The edible gold and silver are imported from Japan and it has been reported that it is real edible gold!
Will you try?