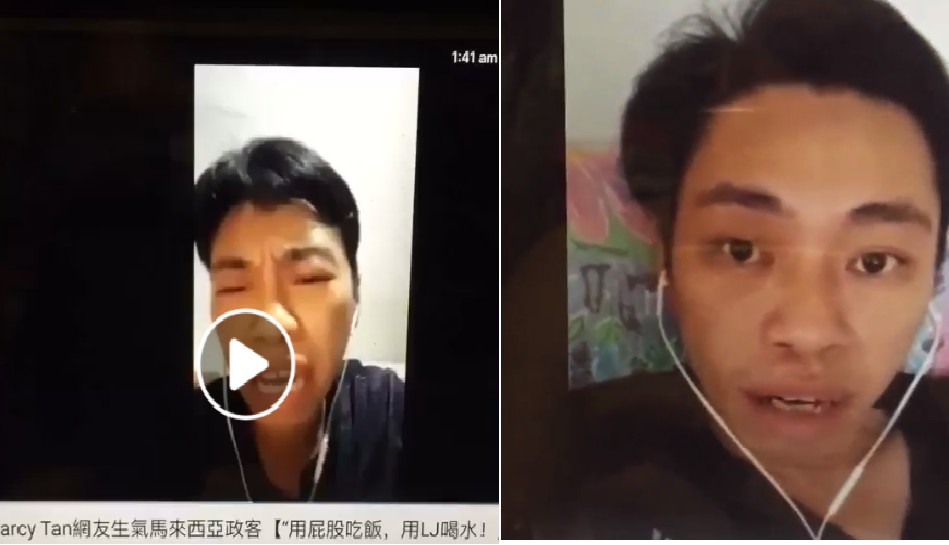 Hi Singapore Uncensored,
recently noticed this person has become very famous for himself in all the wrong reasons….you be the judge.
1. Firstly he publicly cursed and insulted a Minister in the Malaysia Government.
2. He has a long series of broadcasting in You Tube.
3. He worked in MRT worksite during work and makes live streaming.
4. Publicity he said he is not afraid of the Police. 5. He even tell people to jump from the 20 floor, because he lives on the 17 floor.
Look at all his broadcasting and be the judge yourself, how great a contribution he is giving to Singapore in the most negative ways. He claims that he is originally from Penang, he is Marcy Tan in You Tube. Icb in Facebook. He live in Hougang Avenue 5. Opposite Hougang Bus interchange.
With his photos. There will be no problem in identifying him. If you are catching a bus, no 251 and 827 passes his house. Near Hougang MRT Station.Netizens please tell him in his face to change his ways and attitude, otherwise don't be in Singapore. Destroying Singaporeans minds and lifestyle. (Concern Singaporean)