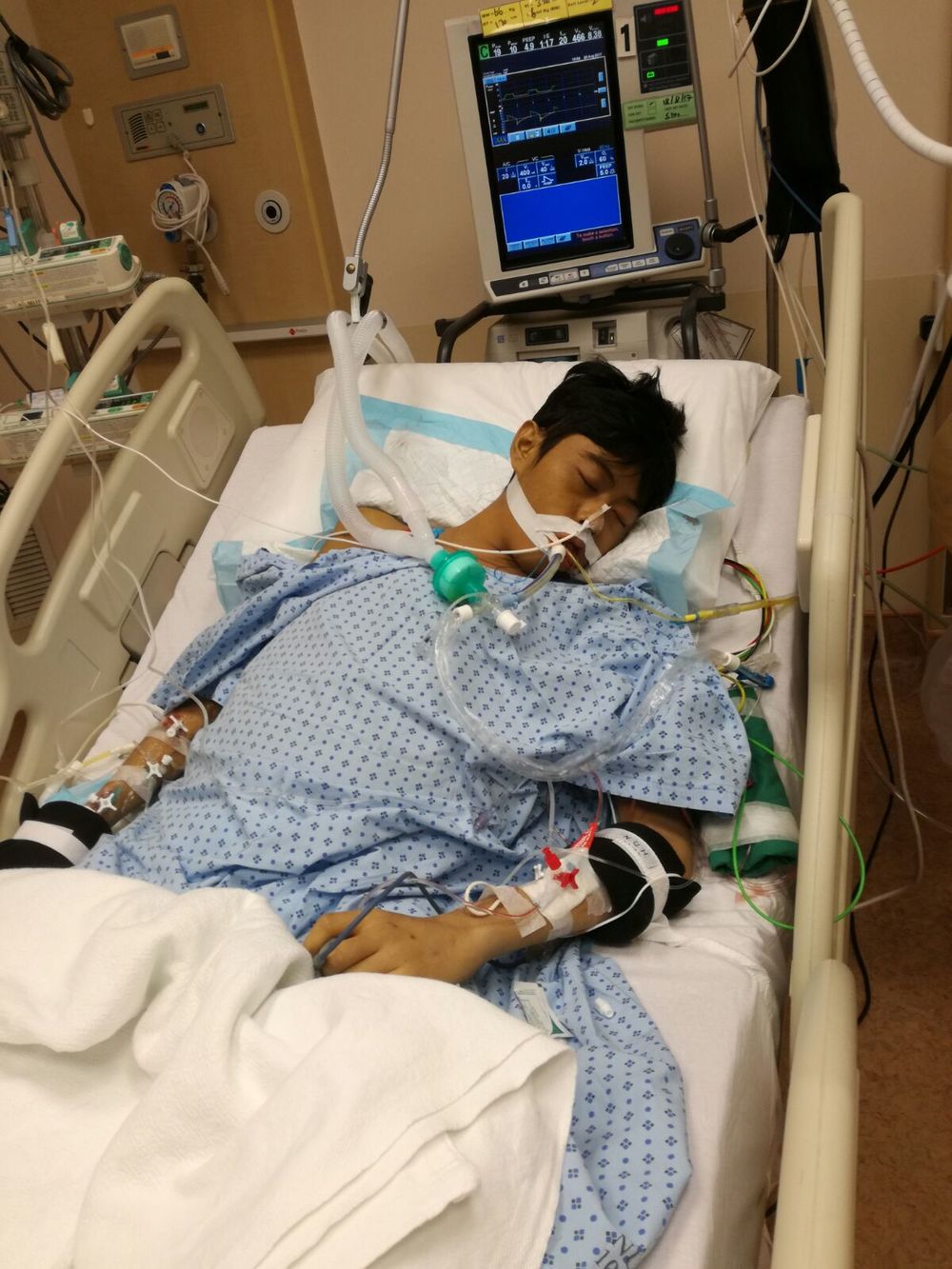 He has been very active and has been volunteering for Club Rainbow to bring smiles and happiness to the less fortunate, but now, he himself needs help.
Out of a sudden, his liver started to harden up at Oct 2016, and things start turning for the worst this year, with his liver losing the function with only 20% operational, and the parents had started to look for liver transplant donors.
Due to his weak immune system and his blood vessel starts to clot, he was not allowed to receive any transplant unless his immune system starts building up, and doctors rejected his transplant application in the government hospital.
The family are not well to do, and his father is the sole bread winner of the family, and Dexter has 2 younger siblings still in school. They've totally exhausted all their life savings for his medical treatments, and Dexter has been using his father's medisave to pay for the hospital stay, which till date, they've spent more than $100k on hospital bills, and the medisave have already depleted.
As a double whammy, his mother was retrenched last year, and still looking for a job so all the household and medical expenses falls on the shoulder of Dexter's father.
We're appealing for all kind donors, especially those that have children, to provide them with some assistance, so Dexter can pull through and the parents really don't want him to die at such a young age.
Presently, Dexter was told to go home and wait for his death. His mother is so sad that she told us she don't want him to die on her now, so they're seeking a second opinion at private hospital so he can have some hope.
They are still awaiting to clear their current medical bills, and they've really really exhausted all their means to raise money.
They are even looking at selling their flat in order for him to receive his treatment, the parents will try all avenues no matter what it takes, as what every parents will do for their son.
Any amount is welcome and greatly appreciated, no amount is too small to help.
Thank you for reading and God Bless.
Source: https://give.asia/story/urgently_seeking_funds_for_treatment_and_liver_transplant?thankyou