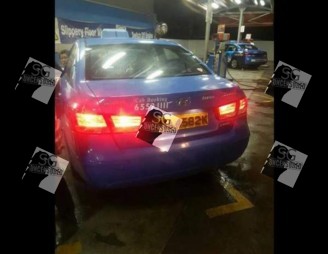 Lodging police report against
Comfort delgro taxi driver SHA 4582 K.
Both of us were riding a bike at SLE around 12 midnight on 15 Feb, we were riding at the speed cam so speed limit was 85-90km/hr, but this driver tailgated me pushing me to change lane, whereas u could overtake at the 1st lane. He chose to high beam me and accelerate drive side by side in a single lane on the 2nd lane. Purposely finding fault with us bcos he saw us talking ( the road wasn't packed with vehicles; he could just change lane since he is the one in hurry )
Asked the driver to stop when he stop at traffic light, but he just moved off without giving any consideration to our safety of riders. There's a camera on his taxi.
He abrupt lane change and swerving in our lane, purposely jamming on his breaks. followed him all the way till Comfort Delgro. He doesn't want to cooperate, luckily there are no injuries.
Any witness with footage of the incident, please PM me.
Thank you & much appreciated.
The reason why we bring this matter up: there are too many accidents between a cab driver and our riders.
BE CONSIDERATE OF OUR LIVES TOO PLEASE!!