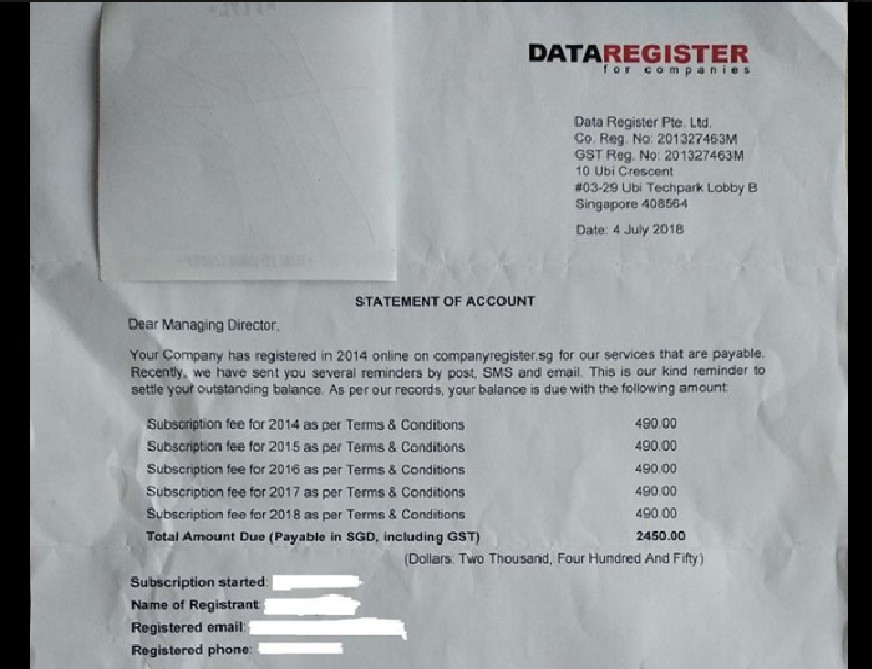 DATA REGISTER PTE LTD STILL SEND SCAM LETTER TO BUSINESS OWNERS
Back in 2013, this company was charged and fined S$200,000 for sending letters to over 100,000 companies giving the impression that they are associated with ACRA.
After been charged into court by ACRA and fined heavily a few years ago, Data Register Pte. Ltd. is still sending out the same scam letter to business owner demanding for payment of its services for several years.
Relevant authorities please do something to stop this fraudulent company from damaging our society repeatedly.