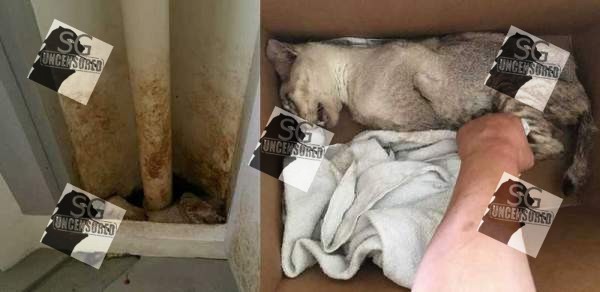 It was reduced to skin and bones and had a large open wound on its tail. Its bum was so raw the caregiver could not tell if it was a male or female.
The horrific brown stains in the riser show that it had been struggling desperately inside to get out. By the time it was found, it had given up. Sadly, the cat died before it could be rushed to the vet.
This is clearly a deliberate act of cruelty. The authorities have been alerted to retrieve any CCTV information. We are also organizing a door-to-door at Blk 577 on Saturday afternoon to seek information on this sadistic act. Whoever who could have done this cannot get away with it. If you can join us, please email [email protected].