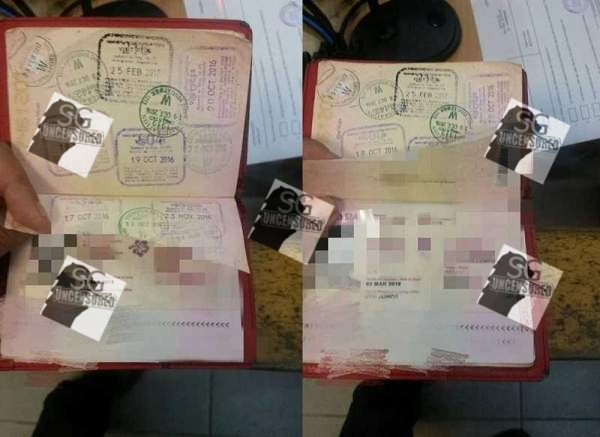 "
Even
the
Passport have to do monkey business. It was still fine when I leave Singapore yesterday. When I'm trying to enter Singapore to find out that my passport pages have been turned.
The government needed money also no need do things till like that. The economy is bad. Want to take money this way?
Please note that if you need to go through Malaysia custom. Please check your passports.
"
Roughly translated from
: "马来西亚是饿过龙了吗?连护照都要做手脚? 昨天新加坡出来护照还好好,今天进到新加坡才发现护照变到这样?有没有需要把护照撕到这样?政府部门缺钱也不是这样搞吧?经济衰退还不止,连自己的人民都要搞垮吗?
注:请大家下次新加坡出来还是进去新加坡。凡是经过马来西亚关卡必定要检查好自己的护照。不然就要破财了"
News source; Viven Wong